Study visits
The City of Malmö has been working actively with sustainable city development for several years and today it is seen as one of the most sustainable cities in the world (read more about Malmö to the right). A large number of groups comes to Malmö every eyar to get knowledge and inspiration from Malmö´s example and many of them are taken care of by ekne ecology.
We do single study tours but we also arrange whole study trips with presentations, study tours, meetings, accomodation, meals, transportation, translation etc. Everyuthing in the most sustainable way of course. Below you will find our study tour menu. For those who wants to arrange the trip themselves you can also find suggestions for hotels and restaurants.
Ekne ecology has a close cooperation with the City of Malmö. That means that we are always updated whith the latest news about whats going on in the city when it comes to sustainable city development.
Malmö on the map - Link to Google maps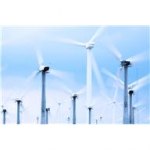 Malmö - sustainable city
In only a few years Malmö has gone through a total transition from industrial city to city of knowledge. Today Malmö is seen as one of the leading cities when it comes to sustainability. There are several reasons for this.